The Ohio Leadership Advisory Council (OLAC) and PBIS Showcase is a one-day virtual professional learning event designed to share powerful examples about how district, building, and teacher-based teams are working together to impact all learners AND showcase Ohio's schools implementing positive behavioral interventions and supports (PBIS) with high fidelity.
Through this event, our goal is to help build the capacity of those who lead, teach, and serve students in Ohio's schools and beyond. For the past three years, thousands of Ohio superintendents, principals, teachers, counselors, and others have participated in this FREE professional learning event.

2024 OLAC & PBIS Showcase Overview (Click Here to View)

New Date & Format This Year
This year we are excited to offer a completely live virtual event—live keynotes, live learning sessions, live Q&A with presenters, and a live student panel. The live event will allow us to engage in real time, while reaching as many Ohio educators as possible.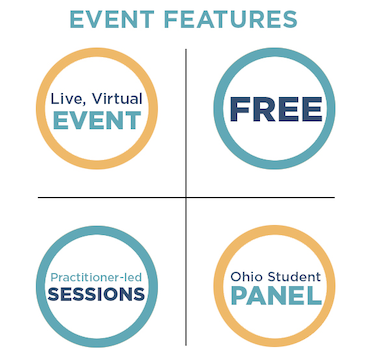 The Ohio Department of Education and Workforce is committed to providing access and inclusion and reasonable accommodation in its services, activities, programs and employment opportunities in accordance with the Americans with Disabilities Act (ADA) and other applicable laws. To request a reasonable accommodation due to a disability, please contact Event Staff at [email protected] no later than December 31, 2023.
Participation certificates will be emailed to the attendee and could take up to 30 days after the event closes.

Please send all comments, issues or items to odeevents@esacertified.com We will have a team monitoring this email before, during and after the event.